show less
show more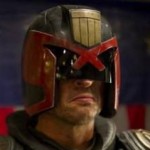 About
Religious Views

There is one God – the Father, one Lord – Yeshua Messiah, and one Church – the Body of Christ.
Favorite scripture

1 Corinthians 2:9
but just as it is written, "THINGS WHICH EYE HAS NOT SEEN AND EAR HAS NOT HEARD, AND which HAVE NOT ENTERED THE HEART OF MAN, ALL THAT GOD HAS PREPARED FOR THOSE WHO LOVE HIM."
Favorite quote

An honest but mistaken man, once shown the truth, either ceases to be mistaken or ceases to be honest.
Likes

Family, travel, photography, web, soccer.
Where do you live

New Zealand
Gender
Occupation

Web programmer
Website