Hold firmly to the truth, encourage by sound doctrine, & refute those who oppose it
Are you a raving lunatic?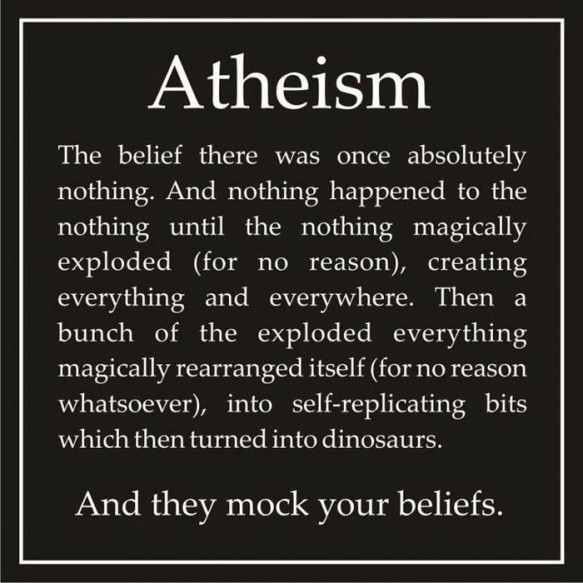 Anyone who thinks that reality is the result of unplanned random coincidences has to be a raving lunatic.
t8
Related Articles
t8

, , , Quotes, rick joyner, 0

---

The truly great leaders will be those who would rather listen than talk, always seeking more understanding. If we...

t8

, , , Quotes, atheism, 0

---

Is the Brain of an Atheist Intelligently Designed? I say "Yes!" If your brain was a computer, it could...

t8

, , , Quotes, wisdom, 13

---

Do not cast pearls before swine. What this means is that if you have something precious from God or...

t8

, , , Quotes, 0

---

Young people, it's wonderful to be young! Enjoy every minute of it. Do everything you want to do; take...

t8

, , , Quotes, evil, -2

---

Men like to blame the evil in the world on God, but all evil is the result of choices...

t8

, , , Quotes, 0

---

Your life will either be an example or a warning. Choose wisely.