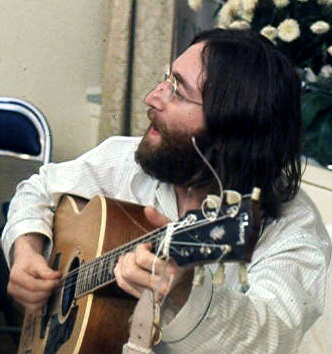 Most atheists assume that John Lennon was an atheist, probably because of his famous song, "Imagine."
I have heard one well known atheist call it "The Atheist's Anthem." I guess he hadn't listened to (or thought about) the words:
"Imagine there's no Heaven."
If I said "Imagine there's no New York," it means I think that New York exists, but we should imagine (pretend) that it doesn't.
John Lennon actually wrote the song as a prayer to God, praying that the world would set aside it's differences about countries, wars, religion, etc., and be as one.
He shared the fact that the song was written as a prayer, in his famous 1980 Playboy interview.